Our Approach
Our mission is to become our clients' financial professionals for life, helping them not only to pursue their financial goals, but to enjoy life along the way. We take a comprehensive view of financial planning, addressing all aspects of our clients' financial lives. Often we work with more than one generation within a family to ensure cohesive, long-term financial planning and wealth management.
In shaping clients' accounts, we select appropriate resources from the global marketplace and tailor sophisticated strategies to support individual objectives. If appropriate, we make adjustments to accommodate short-term opportunities as they arise, but without ever losing sight of long-term goals. Throughout our partnerships, we operate within the framework of each client's personal investment philosophy and tolerance for risk.
High-achieving individuals who have attained significant wealth understand the difference between average service and quality service. We do, too.
Our Process
Assess and Align: When we begin working with you, we'll focus primarily on determining whether our team is a good fit with your expectations and goals. We look for mutual chemistry, an alignment of values that will provide the basis for a genuine and lasting partnership.
Define and Design: Once we have a clear sense of who you are and what you're seeking, we'll evaluate how we can help you work towards meeting your goals. We'll define clear cut objectives and design a comprehensive plan that includes not only investments, but tools such as insurance, corporate benefits, trusts, bequests and charitable gifts.
Manage and Monitor: We'll carefully monitor your plan's performance over time. When markets shift and economic conditions cause you a concern, we'll discuss your options candidly, putting short-term market events into perspective and encouraging you to keep your long-term goals in mind.
Adjust and Advocate: As advocates for your ongoing financial health, we'll regularly re-balance your portfolio to maintain appropriate asset allocation and reserves. At any time, we'll be able to respond to your questions and make adjustments to accommodate changes in your personal circumstances.
The Snyder Financial Group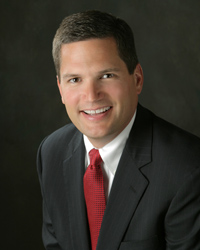 Bruce Snyder
Financial Advisor, Owner
Bruce Snyder, Jr., MBA graduated from Indiana University with a Bachelor of Science in Public Affairs. In 1992, he attained his Masters of Business Administration (MBA) in finance graduating with high honors. He was inducted into the Delta Mu Delta National Honor Society in Business Administration. Bruce has been involved in many boards and volunteer activities over the years.  He is the current President of the Friends of Hamilton County Parks. Bruce has written numerous articles on financial planning for the Indianapolis Star. He is a member of OneZone Chamber of Commerce. Bruce grew up in Fort Wayne, Indiana. He and his wife Jeanna live in Noblesville and have two sons, Zach and Nate. Both of the boys were married in 2019.  Bruce and his wife enjoy traveling, boating, and riding his motorcycle on country roads; but most importantly spending time with family and friends. He is a Registered Representative through First Heartland Capital, Inc., Member FINRA and SIPC, and an Investment Advisor Representative thru First Heartland Consultants, Inc.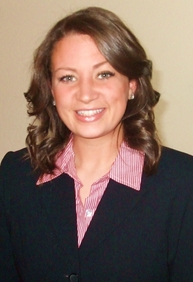 Mari Beth Loudenburg
Executive Assistant
is a 2009 graduate of the University of Northern Colorado, located in Greeley, CO. She holds a Bachelor of Arts in Journalism and Mass Communication.  In 2013, she earned a Resident Producer Life Insurance license. In 2015, Mari Beth earned her Series 11 – Administrative Only Registered Representative. Mari Beth and her husband, Zack, live in Greenfield. They enjoy traveling, camping, trips to Walt Disney World, and spending time with their families. Mari Beth and Zack have a nine-year-old, Cora, three-year-old,  Henry starting preschool this fall, and two-year-old Della May.